BiFire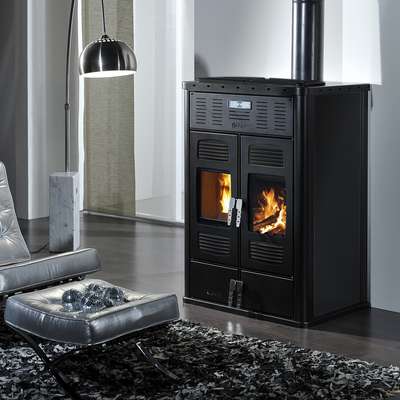 The Klover BiFire allows you to burn both wood and pellets, either independently or together. If you have the wood, and the time, then fire up the log side. If it's first thing in the morning, or you're not home, then the pellet side will automatically respond to any heat demand by lighting itself and providing the necessary hot water. If the log side starts to burn out, and heat is still needed, the pellet side will recognise that and fire itself up. The BiFire has a slightly higher total output than the BiFire Mid, but it does have a bigger firebox for the wood and a bigger built-in hopper for the pellets.
Contact Klover Pellet Stoves
If you need further information or would like to enquire about purchasing this stove, please fill in the form below and we will get in touch.