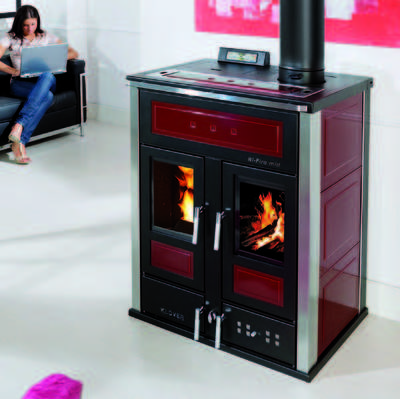 The BiFire Mid is the most popular of the combined wood and pellet burning Klover stoves. It is perfect if you have access to cheap wood but also want the convenience of an automated boiler that will take over when you aren't there, don't have the wood or just don't feel like lighting a fire. With a combined output of around 28kW, the BiFire Mid has the potential to heat a good-sized house.

Technical Data
Height: 1080mm
Width: 820mm
Depth: 600mm
Nominal Output to Water: 10.7kW
Nominal Output to Room: 4.3kW
Minimum Output to Water: 10.7kW
Hopper Capacity: 30
Fuel: Logs and wood pellets
Weight: 280kg
Other Descriptor: Free Standing, Boiler
Contact Klover Pellet Stoves
If you need further information or would like to enquire about purchasing this stove, please fill in the form below and we will get in touch.