Smart 120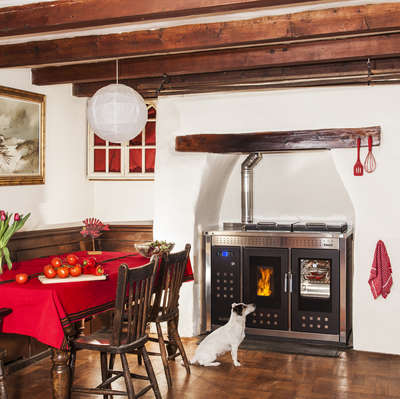 With a total output of 23kW, the Klover Smart 120 will give you a cosy kitchen, a warm house and plenty of hot water. Fully automated, the Smart 120 will light itself when there is a demand for hot water or heating, get the house up to temperature, and give you a hot hotplate to cook on and a hot oven to roast in. As with all Klover products, the Smart 120 is superbly built, with great attention to detail, and its advanced combustion system burns wood pellets at an efficiency of over 90%.
Contact Klover Pellet Stoves
If you need further information or would like to enquire about purchasing this stove, please fill in the form below and we will get in touch.